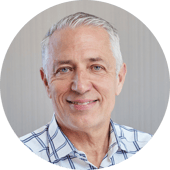 Todd Krieble
Deputy Chief Executive
Todd leads economics and policy projects for clients in the health, environmental, social and cultural sectors. He assists private sector clients to navigate the machinery of government and bridges government clients to new ways of achieving their aims. He is a chartered member of the Institute of Directors.
Todd has held senior government positions in the health, environment, labour and culture sectors. He has held senior roles in several sets of New Zealand health reforms and the Office of the Director-General at the World Health Organization. With a passion for good decision-making, he is a regular reviewer of the quality of policy advice and board papers.
Todd worked in the Department of the Prime Minister and Cabinet's Policy Advisory Group from 2004-2007 and chaired the Officials' Social Policy Committee. He chaired two IPCC task teams. He is also a former chair of the Health Research Council's Mental Health Research and Development Committee.
Published articles
Krieble, T. and D. Tavich. 2017. Civics and Citizenship Education in New Zealand. A Case for Change? Policy Quarterly Vol 13. iss.4 article link.
Gault, P and T. Krieble. 2016. Do Citizens and Communities Have the News and Information they Need and Want in a Digital Age? Policy Quarterly Vol. 12, iss. 2 article link.
Opinion pieces
MHO: How green is your Budget? Read the article here.
Coronavirus: Good public health is good economics by Sarah Hogan and Todd Krieble. Read the article here.
Health review is the easy bit: it's leading the change that's hard by Todd Krieble and Greg Coster. Read the article here.
Where does Peter Snell's singlet belong? Todd's opinion article can be read here.
Latest publications