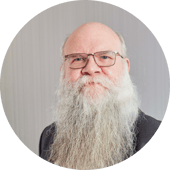 Peter Wilson
Principal Economist
Peter has spent almost 40 years as a professional economist working in the private and public sectors in Australia and New Zealand.
He advises a wide range of clients on topical economic issues. Recently, he has worked with clients on the economics of genomic sequencing, regulating fishing, reform of resource management law, water quality, taxing tourists, immigration and productivity. Peter frequently contributes to NZIER public good programme, focusing of late on the issues of migration, the labour market, and wellbeing.
Peter recently chaired a ministerial inquiry into migration in the seafood sector.
His publications include books and articles on social policy, immigration, wellbeing, tax policy, New Zealand's long-term fiscal position and climate change.
Latest publications