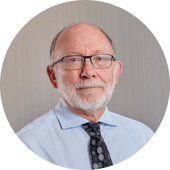 John Yeabsley
Senior Fellow
John has been applying economic analysis to real world problems for over 40 years. His wide experience in the public and private sector includes time as a trade diplomat and policy advisor as well as being responsible for large scale service delivery.
John has also been a Chief Executive and on the board of an investment bank. His professional interests range from analysing the realities of trade policy negotiation to offering expert evidence in court. In a long career as a consultant he has worked on most aspects of the NZ economy.
John's publications include articles on immigration, competition and decision theory.
Latest publications