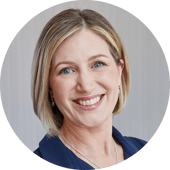 Sarah Hogan
Principal Economist
Sarah has worked in health and social sector policy and research for more than 20 years. Sarah first joined NZIER in 2017 and returned in 2020 after spending time at Capital and Coast District Health Board (CCDHB) as Analytics Team Leader in Strategy, Innovation and Performance.
At CCDHB, she built a new multi-disciplinary team of analysts and led the development of frameworks to support a social investment approach to DHB services.
Sarah's previous experience included providing economic advice and supporting the use of cost-benefit analysis at the Ministry of Health, developing systematic reviews, cost-effectiveness analysis reports, and health technology assessments for the Canadian, Australian and New Zealand health sectors; and teaching economics at both the tertiary and secondary levels. She currently enjoys teaching several public policy-related short courses at Victoria University.
Opinion piece
Coronavirus: Good public health is good economics by Sarah Hogan and Todd Krieble. Read the article here.
Latest publications