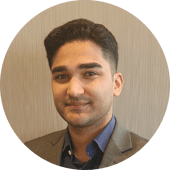 Roshen Kulwant
Senior Economist
Roshen is a skilled Economist and an effective communicator. He joined NZIER in 2023, having already been established as a trusted advisor to clients and decision makers across all levels.
Drawing from his experience in roles across both the public sector and consulting, Roshen is an 'all-rounder' who prides himself in translating technical information into meaningful insights using everyday language.
He has led and supported many projects, including baseline reviews, Government strategy reviews, Budget bids, business cases, economic impact assessments, and cost-benefit analyses.
His experience spans multiple industries and fields, including health, pharmaceuticals, transport, infrastructure, energy, climate change, natural resources, and primary industries.