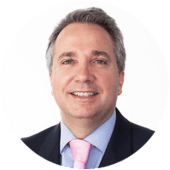 Laurence Kubiak
Associate
Laurence's career has spanned the ICT, telco, aviation, infrastructure and energy sectors and has included strategy, economics, regulation, country management, operations, business development, and general management roles. He has worked with clients in the public and private sectors at all scales and has advised on issues ranging from the formation and execution of commercial strategy to public policy and regulation.
Laurence was NZIER's chief Executive from 2014 to 2021.
After a series of financial and commercial roles for BP Amoco, Shell and SITA, Laurence joined BT Group in 2000 and was appointed Head of Economic Analysis for BT Global Services in 2003. BT Global Services is the international division and largest business within BT, active in 170 countries and an ICT top-50 company in its own right. He was then successively Head of Products, Head of UK and, in 2010, Director of Global Competition and Regulation, leading multi-disciplinary and multinational competition strategy and regulatory teams across Europe, the US, Africa and Asia. He was also Chair of the Working Groups for Economics and Business Services for the European Competitive Telecommunications Operators Association (ECTA) in Brussels for seven years.