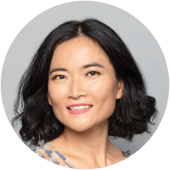 Christina Leung
Principal Economist & Head of Auckland
Christina works with many clients looking at topical issues, including the wider economic impact of particular industries and investments, and key developments in the construction sector. She has also been an expert witness in a wide range of litigation cases involving remedial construction work. She is also regularly asked to provide commentary to a broader audience on general economic developments.
She heads up Membership Services, where she looks after NZIER's economic forecasts and analysis of our Quarterly Survey of Business Opinion.
Before joining NZIER in 2015, she had over ten years of experience in the public and private sectors, having worked at the Reserve Bank of New Zealand and ASB Bank. At ASB Bank, she led the quarterly forecasting process, produced a regular commentary on key economic and industry developments, and provided guidance to internal and external clients on the economic outlook and financial market developments.
She is a Board Director of the Chartered Financial Analyst (CFA) Society NZ.
Latest publications