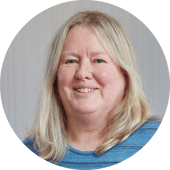 Cathy joined NZIER as a Prinicipal Economist in July 2015. She has a wide ranging policy background, including interests in the primary sector, social policy, and economic policy.
Cathy was a Deputy Chief Executive, responsible for policy advice, and other functions, in a number of government agencies for more than 10 years. This has included such roles in ACC, Housing New Zealand, and the Ministry of Fisheries.
Prior to that Cathy worked in the Department of Prime Minister and Cabinet's Policy Advisory Group. In those roles Cathy was responsible for leading some major policy review projects, including ACC legislation reviews, aquaculture, and medical misadventure. These included not only the development and review of policy, but also implementation of the policy and legislation.
Latest publications